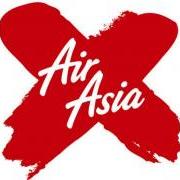 AirAsia X has announced a special deal for passengers traveling from Australia to Malaysia. Booking is now open until 1 August for travel between 2 August 2010 and 15 November 2010. Premium Fares from Perth to Kuala Lumpur start from AUD419 (US375) one way and offer FlatBed seats with standard business class specifications including a full recline position.
This promotion also applies to the Melbourne – Kuala Lumpur and Gold Coast-Kuala Lumpur routes from AUD599 (USD538) one way.
Seats are equipped with universal power sockets and private in-flight entertainment screens. Passengers can also enjoy complimentary services such as Pick A Seat, Priority Check-in, Priority Boarding, Baggage Allowance, Combo Meal and Comfort Kit.

Economy fares are also available, with one-way flights for the Perth-Kuala Lumpur and Gold Coast-Kuala Lumpur routes starting from AUD149 (USD134), and Melbourne-Kuala Lumpur from AUD269 (USD241).
To book, visit www.airasia.com.