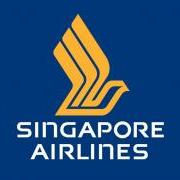 Enjoy the renowned service of Singapore Airlines from just MYR438 (USD143) for a return flight between Kuala Lumpur and Singapore. The quoted price is an economy class fare inclusive of all taxes and service charges. This promotion must be booked by April 30 and is valid for travel between March 1 and July 31, 2011.
This promotional price is only available for online sales paid by credit card. It is only valid for outbound flights SQ107, SQ5303, SQ5315 and SQ5321 and inbound flights SQ116, SQ118, SQ5304, SQ5320, SQ5328 and SQ5330. The minimum stay is two days and the maximum stay is fourteen days. No name changes, travel amendments, or cancellations are allowed once the ticket has been issued. This promotional fare is not eligible for frequent flier mileage accrual.
Singapore Airlines is the flag carrier of Singapore and is consistently ranked among the world's top airlines. It is a full-service airline and all passengers will enjoy complimentary snacks, beverages and a personal entertainment system while on board.
For more information or to make an online booking, visit the official Singapore Airline website.