Malaysia's newest sh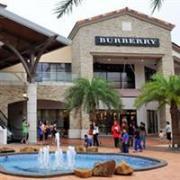 opping destination, the Premium Outlets Mall in Johor Bahru, is now open for business. This 17,000 square foot mall just outside the city centre offers more than 80 designer stores with discounts from 25 – 70% off everyday prices. Brands include Burberry, Coach, Tommy Hilfiger, Gap, Puma, Michael Kors and many more. The shops are open daily from 10am to 10pm.
The Johor Premium Outlets mall is the first of its kind in Southeast Asia. The selection of stores offers everything from sportswear to designer handbags to luggage to shoes to cosmetics to home accessories. The mall also offers a variety of food and beverage outlets. The Johor Premium Outlets is approximately a one hour drive from Singapore and a three hour drive from Kuala Lumpur.
Visit http://www.premiumoutlets.com.my/ for full details about the Johor Premium Outlets and directions.