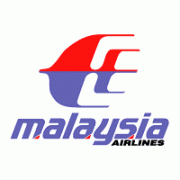 Explore the world with Malaysia Airlines during their "Destinations for Thought" promotion to Australia and the UK. For departures from Kuala Lumpur, one-way fares are MYR899 (USD300) to Perth, MYR1,229 (USD409) to Adelaide, and MYR1,880 (USD626) to London. Quoted prices include taxes and surcharges. This promotion is available for bookings and travel until December 31, 2011.
Promotional fares are subject to availability and black-out dates like holidays apply. Quoted prices are "Best Deal" fares and, once the ticket has been issued, no refunds or changes are permitted. Malaysia Airlines is a full-service carrier and all fares include 20kg of checked luggage, on-board entertainment, and food and beverages during the flight.
Visit the Malaysia Airlines website at http://www.malaysiaairlines.com/ for more information or to make an online booking. Reservations can also be made by calling 1 300 88 3000 within Malaysia or (60) 3 7843 3000 internationally.