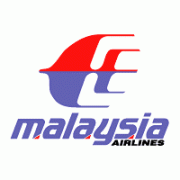 The ASEAN Pass, priced at MYR1,049 (USD322), is an incredibly attractive offer from Malaysia Airlines. The pass comprises 4 prepaid ticket vouchers for 4 economy flight segments on Malaysia Airlines across ASEAN cities.
Countries include Malaysia, Singapore, Brunei, Thailand, Indonesia, Philippines, Cambodia, Vietnam and Myanmar. The pass is not valid for domestic routes within Malaysia.
The pass is valid for up to six months from the date of purchase. To exchange the vouchers for tickets, call 1300 88 3000 (within Malaysia) or (603) 7843 3000 (outside Malaysia).
Airport tax is included in the pass, except for departure tax at Indonesia, Cambodia, Myanmar, Brunei and Philippines, which is collected by the respective airport authorities prior to departure.
Visit this website to book the pass.