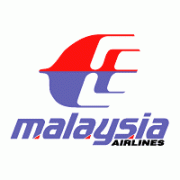 Enjoy great fares from Kuala Lumpur to major cities across Southeast Asia during Malaysia Airlines' ASEAN Sale. Promotional one-way fares include MYR253 (USD84) to Jakarta, MYR293 (USD97) to Bangkok, MYR332 (USD110) to Singapore, MYR335 (USD111) to Phnom Penh, and MYR442 (USD147) to Hanoi. Fares must be booked by June 24 and are valid for travel until December 31, 2011.
All quoted fares are for one-way economy class travel and include all taxes and service charges. Other promotional fares from Kuala Lumpur include Phuket for MYR274 (USD91), Bali for MYR335 (USD112), Bandar Seri Begawan for MYR390 (USD130), Yangon for MYR451 (USD150), and Manila for MYR699 (USD230).
Malaysia Airlines is a full-service carrier and all fares include 20kg of checked luggage, on-board entertainment, and food and beverages during the flight. Once booked, promotional fares are non-refundable.
For a full list of ASEAN sale fares visit the Malaysia Airlines website at http://www.malaysiaairlines.com/. Reservations can be made online or by calling 1 300 88 3000 within Malaysia. If you are outside of Malaysia, call (60) 3 7843 3000.