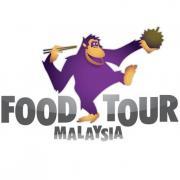 Taste the best of Kuala Lumpur with a fun Food Tour organized by Food Tour Malaysia. Available for lunch or dinner, the guided tours take you to at least three locations where you'll sample authentic Malaysian street food like satay (grilled meat), roti canai (flatbread with curry), and fried noodles. The tours cost MYR160 (USD51) per person including transportation and meals.
The quoted price is for the "Off the Eaten Track" tour which is available for dinner from 7pm – 11pm or lunch from 11am – 2pm. Customized tours can also be arranged for a minimum group size of two people. Tours include a guide, transportation, all meals, and non-alcoholic beverages.
Visit http://www.foodtourmalaysia.com for more information or to arrange a tour.