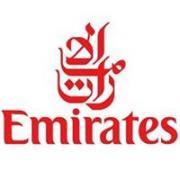 Emirates Airline is offering special fares on direct flights from Dubai, UAE, to Kuala Lumpur, Malaysia. Round-trip economy class fares are AED3110 (USD850) inclusive of all taxes and airline surcharges. Fares include checked luggage and on-board meals and beverages. Promotional fares are available on select travel dates now through September 30, 2012.
Promotional fares are subject to availability and will be higher on peak travel dates. Once the booking has been made, a fee of AED175 (USD48) will apply for any changes and a fee of AED200 (USD55) will apply for a cancellation.
Emirates is a full-service airline based in Dubai, UAE. Economy class fares include 30kg of checked luggage. All passengers enjoy a personal in-flight entertainment system and meals during their flight.
Visit http://www.emirates.com for more information or to make an online booking.