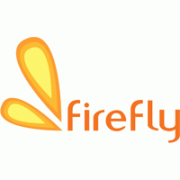 From January 24 to March 26, 2011, Firefly Airlines will increase the frequency of its flights from Kuala Lumpur to Singapore to 53 flights per week. This means that they fly this route 7 times every day with even more departures on weekends. Firefly's rates are very competitive with the other budget airlines and start from just MYR99 (USD33) for one-way travel.
The quoted price of MYR99 (USD33) is the lowest price available for one-way travel from Kuala Lumpur to Singapore for travel in February or March 2011. This fare is subject to availability and black-out dates such as public holidays apply. The quoted price is inclusive of MYR88 (USD29) in airport taxes and fees while the base fare is MYR11 (USD4). Firefly is a budget airline and additional fees apply for advance seat selection, meals, beverages, and checked luggage.
Firefly Airlines is a subsidiary of Malaysia Airlines and flies to 13 destinations within Malaysia plus international routes to Indonesia, Thailand, and Singapore. For flights to Singapore, Firefly oerates from the Subang Airport in central Kuala Lumpur.
Reservations can be made online at http://www.fireflyz.com.my or by contacting the Firefly Call Center at (60) 3 7845 4543. Once booked, fees apply for any changes to the itinerary or travel dates.