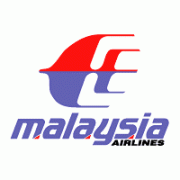 As part of their expanding services to the Middle East, Malaysia Airlines has announced they will be offering direct flights to Riyadh, the capital of Saudi Arabia. To celebrate this new destination, a promotional fare of MYR 1,920 (USD 620) is being offered for a round-trip economy ticket inclusive of all taxes and fees.
The first flight will be on December 17, 2010, after which Malaysia Airlines will operate 3 scheduled flights per week. The flight will depart Kuala Lumpur International Airport on Tuesday, Friday, and Sunday at 8:05 PM and arrive in Riyadh at 11:20 PM. This special fare is available now until December 31, 2010, for selected travel dates between when the service commences and March 31st, 2011.
Riyadh is Saudi Arabia's largest city as well as its capital. The city is a hub for international business and unique for maintaining its Islamic traditions while embracing globalization. Visitors to Riyadh can experience the world-class National Museum, traditional "souq" markets, and even camel racing in the desert. The Middle East is a burgeoning region for tourism and Malaysia Airlines added Damman, another city in Saudi Arabia, to their route map earlier in 2010.
Reservations can be made online at http://www.malaysiaairlines.com or by calling 1 300 88 3000 within Malaysia. If you are outside of Malaysia, call (60) 3 7843 3000.